(That's my son giving
the thumbs-up
after completing the world's highest commercial bungee off the Bloukrans Bridge in South Africa last summer. The photo is in the correct direction even though it looks sideways. He is being hauled back up after the jump.)
For those of you who need a little perspective, below is the Bloukrans Bridge. Yikes. The bungee jump is right from the middle. Egads!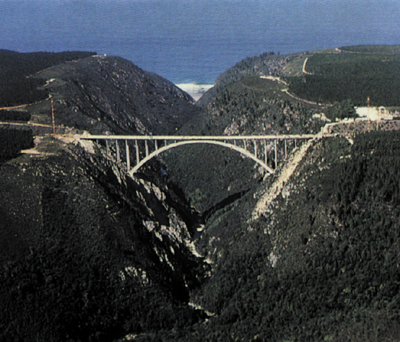 Why the thumbs-up? Because after my last post, bemoaning the lack of internet to present a workshop on blo
ggi
ng at my state conference, I emailed the workshop coordinator. She already emailed me back (than
ks!) and the
re will be internet access arranged for in a couple of rooms, so

I can present the workshop after all

. YEAH!!!
What have I gotten myself into?

I'll be teaching a 2-hour hands-on workshop and a 1-hour blogging workshop, hopefully one right after the other. My idea is to get it all done, breathe a sigh of relief, and then just have fun for the rest of the day. Am I crazy? Will I have time to go to the bathroom? I guess I figure these two things:
I'll probably retire in year so there's only so it's time to give back to other art teachers rather than get new ideas for myself, and




I've attended some less-than-adequate workshops in past years (and some wonderful ones). I do not like having my time wasted, and know I'll give the best workshop that I can. Hopefully nobody will be disappointed.